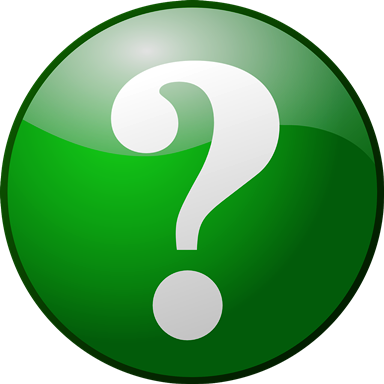 These are some common questions and answers regarding attic conversions. Please contact our friendly team for any other questions or concerns, we look forward to hearing from you!
---

Site Measure & Quote

Is the measure & quote really free?
Yes, the initial measure, quote and consulting is totally free of charge for you.


What happens on the first visit?
We will inspect and measure the site and have a discussion to get a good idea of exactly what you require.


---

Permits, Approvals & Certifications

Do all attic conversions need council approval?
All habitable attics like attic bedrooms need approval. Storage attics do not require approval unless major structural changes are involved.


How long does it take to get the approval?
The council approval process can take from a month to 3 or more months. Submitting an acceptable design can help avoid delays.


Does Addspace assist with council approvals?
Yes we can assist with preparing, lodging and tracking your development application.


What happens if my development application is rejected?
If your application is rejected we will investigate the reasons & work closely with you and the council to resolve the issues.  


---

Design & Drafting

Do all conversions require drafting?
Not all conversions will require drafting. This will be discussed when we come to inspect the site.


Can Addspace assist with design and drafting?
Yes we offer design and drafting services too. We will also work well with any draftpersons that you choose.
What is the cost of drafting for an attic conversion?
The cost of drafting depends on the size and specifications of the project. Addspace ensures that all rates are very competitive and service is second to none. 
How long does the drafting take?
The drafting can take from few days to a week or more depending on the project.
For more info, please visit the attic design and drafting page: www.addspacebuilding.com.au/drafting-services.
---

Attic Conversions
How much roof space is tied up in the average house?
An average of 20 to 30% of valuable space is tied up in the roof. A good attic design will help make the most use of the available space within your budget and timeframe.


What types of conversions are possible?
The most common types of conversions are for storage, bedroom, office, study, playroom & hobby room.

Can a garage roof be converted?
Yes a garage roof can be converted as long as the space & structural requirements are met. A free site inspection by our team will enable us to advise you better.


How long does it take to convert an attic?
An attic conversion can take just 3 days for a basic storage attic to several weeks or even months for habitable attics especially if council approvals are required. Our team will be able to give an estimate of timeframes after the site has been inspected.


What is the cost for an attic conversion?
Attic conversion costs usually starts from $2,500 for a basic storage attic depending on project size and specs. Bedroom attic conversions usually start from $30,000. Let us know what type of attic you want and we will do a free consultation and site inspection to give you an accurate & competitive quote.


What if our roof is not large enough?
If the roof space is too small then we may be able to create more space by lowering the ceiling to create more space. We can also do first floor additions for single storey homes.


What else can a storage attic be used for apart from just storage?
A deluxe storage attic can be used as a den or hobby room too.
Will our attic be insulated?
We will check roof and wall insulation and top up or replace the insulation as required. Addspace regularly uses "Earthwool" brand insulation. Earthwool insulation is high quality, lasts longer and is environmentally freindly.


Can our attic have a bathroom and toilet?
Yes the attic conversion can include a bathroom and toilet subject to space availability and design approval. Addspace will be able to advise you better after the site inspection.


Can our attic have a kitchen?
No kitchens are not permitted in attics at this stage by most councils.
How much weight can our attic hold?
Our team will inspect the existing structure and take into account the ability of the attic to carry the planned weight. With over 25 years in the attic conversion business we have fine tuned the structural aspects of attic conversion in Sydney. Along with our engineers we will deliver a design that totally maximizes your attic space ensuring it meets and exceeds all relevant standards. Your safety is our priority and we do not work with risky designs. Our experts will give you the best advice and ensure that your attic conversion is safe for you and your family.
---

Quality of Work

Is there any guarantee available?
Addspace gives a 10 year guarantee on all structural work. AMBOSS attic ladders come with a 20 year warranty. VELUX skylights have a 10 year warranty.
What are the accreditations held by Addspace?
Addspace is fully licenced as a builder and is also a member of the Master Builders Association in Australia. The owner Nick has over 25 years of experience in the industry. The team at Addspace take pride in their workmanship. You are in good hands if you select Addspace to do your attic conversion or first floor addition!