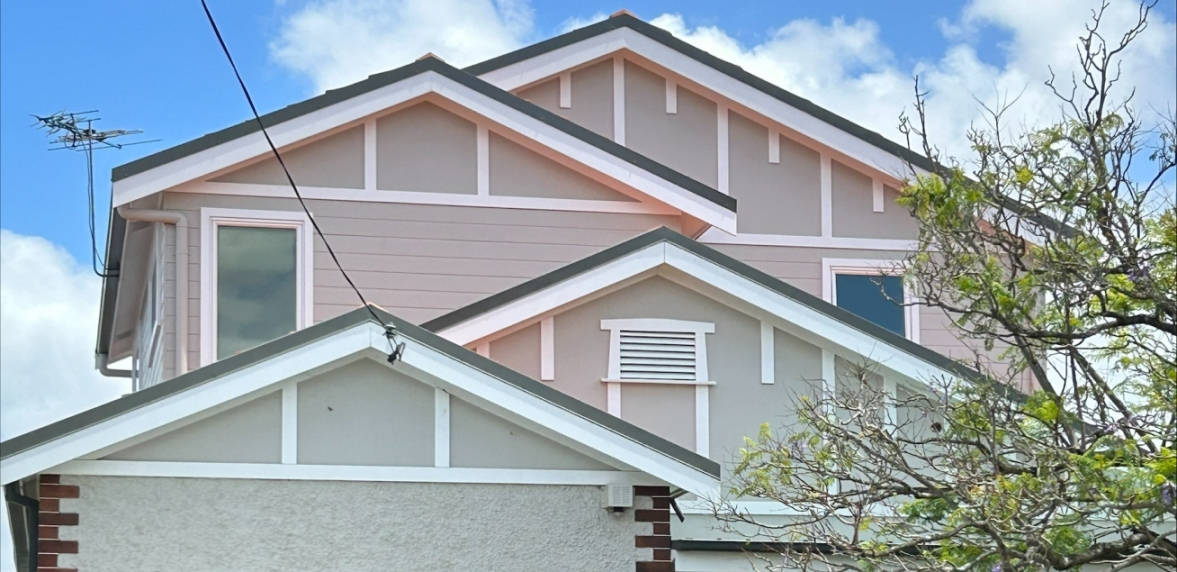 FIRST FLOOR ADDITIONS IN SYDNEY
Adding a first floor or a second storey is a great way to create more space and add value to your property. Keep your current address, don't move out, move up instead!
The additional space created by a first floor or second storey extension can be used to move the bedrooms, living rooms and bathrooms upstairs, which means you could have a free-flowing, open plan ground floor to enjoy.
Many of our clients choose to renovate the ground floor at the same time as the first floor addition by knocking down walls and installing new kitchens, bathrooms etc. 
With a first floor addition, your existing lawn and garden spaces will remain for you to enjoy. The additional views unlocked from your new first floor may be amazing! You will also save the precious space around the sides of your home since a first floor addition builds upwards instead of sideways.

Our experienced design team has designed hundreds of additions in the eastern suburbs and inner west suburbs of Sydney meaning we can advise you from the get go on which design will pass at council DA stage.
First floor additions are generally more cost-effective when compared to house extensions. The value of your home will also increase with the addition of a first floor or second storey.

COSTS & PACKAGES
The cost of a first floor or second storey addition in Sydney starts from around $203,000. Here are our current offers for Sydney:
All of our packages and designs can be tailored to suit your budget and needs. The overall cost will depend on the final design, materials and level of finishes. If you decide to choose any extras then AddSpace will further help by smart sourcing and negotiation with suppliers to minimise any additional costs.
The cost of strengthening the structure of the property will be additional if the existing structure cannot support the proposed loads of the new storey. Our engineers will visit the site and design the structural element of the build.
You can also choose to have the new roof designed to contain an attic which can be used for storage, work, recreation or even a bedroom with ensuite if there is enough height available. Since AddSpace is also experienced in converting attics, we can include this option for you at a heavily discounted rate.

As we offer design, DA and construction services, we can give you accurate costings of construction options throughout the design process. If you have a set budget we will consider this when designing the addition. This means you won't be stuck with a set of plans that you can't afford to build.
Our accurate quotes and guidance will help you stay within your budget. We can also assist with finance for your project if needed by sourcing the best offers from within our exisiting network.
DESIGN & CUSTOMISATION
Work with our experts to create the perfect first floor addition for your home. Choose from our range of great designs or we can work with your own existing designs. AddSpace Building will bring your second storey design to reality on time and within budget.
One of the best stages is when you get to choose from a wide range of colour themes, finishings & fittings for the new floor. Choose from our exisiting options or just let us know what your requirements are.
We will help you customise the new storey and assist with sourcing of any special materials needed to create your ideal space.
STRUCTURAL CONSIDERATIONS
The exisiting ground floor structure must be strong enough to support the second storey and a structural engineer's certificate will be needed. If the exisiting structure is not strong enough to hold the load of the first floor then based on the engineer's advise we will install additional supports as needed.
The ground floor should be able to accommodate a staircase for access from inside your home. External stairs can be used (subject to council approval) if there are issues with having internal stairs or if you wish to have the first floor access seperate. You may be able to choose to have both internal and external stairs. Mobility modifications like chair lifts can be added to the design of your new floor and installed if required.
DEVELOPMENT APPROVALS & CERTIFICATES

The construction can only begin after a development approval is received from your local council. Chasing after development approvals is one of the main sources of stress with construction projects so Addspace will take the stress away from you.
We will assist with all approvals, certificates and requirements for building the first floor or second storey. We will deal with the council on your behalf, do lodgements, follow-ups and keep you updated on the progress of your development application. It can take up to 8 weeks to get an approval.
PROCESS AND TIME-FRAME
After our initial site inspection you will be sent a build cost estimate and a drafting proposal. Our drafting team will visit your home and conduct a full site measure and discuss your needs with you.

We will send you the concept plans for approval and make sure the design is inline with your budget. We will submit the plans for DA/CDC approval and provide you with a fully itemised quote for the build.
At no point through the drafting process are you locked into a contract with us and once paid you will own the plans. Once you approve, Master Builders contracts are issued and the start date provided.

TIME-FRAMES
Consultations - the initial visit & consultation will be for about half an hour, followed by on-going consultations throughout the project duration.


Planning & Designing - can take up to one week or longer depending on complexity of the project.


Development Approvals - can take up to 8 weeks. AddSpace will help prepare and lodge the applications on your behalf.


Construction - may take around 12 weeks depending on size & complexity of the project. Logistics and weather are also important factors to consider. We will protect your house from the weather and keep it secure during construction.
The daily work hours will be 7am to 5pm, 5 days a week until the project is finished. The hours may be adjusted if needed.
You can usually continue living on site depending on the extent & type of of work on the ground floor, and may only need to move out if the ground floor is an older property being renovated to match your brand new first floor.

WHY CHOOSE ADDSPACE?
AddSpace is a locally owned, experienced and reliable company with a record of delivering on time and budget while meeting or exceeding expectations.
Our goal is to design an addition that fits seamlessly into you existing dwelling looking like it was built that way from the beginning.

Our work is guaranteed and quality materials are used, and we are fully insured for your peace of mind. All of our works are supervised directly by the builder.
The AddSpace team consists of professional and friendly people who will provide a high standard of service and work.You can count on the experienced team at Addspace to build the perfect new 1st floor or additional storey for your home.

Contact us for a free quote today!