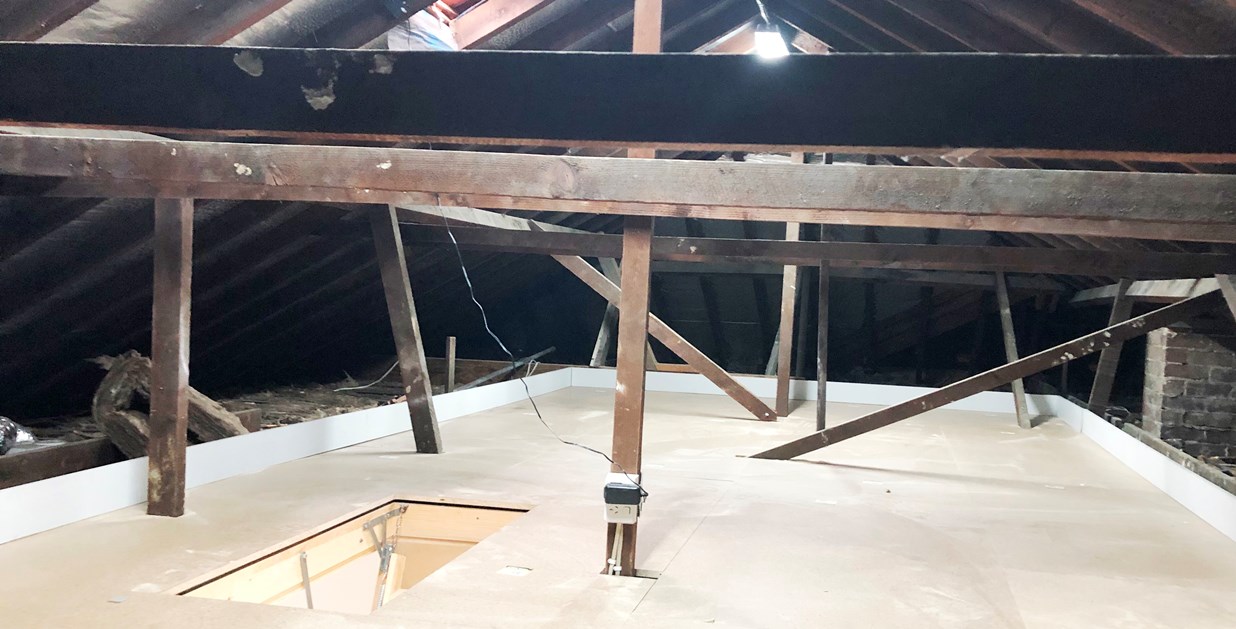 A basic storage attic is suitable for most roof types and is usually the easiest conversion type available. 
Basic storage will consist of a pull down attic ladder and approximately 20 square meters of structural chipboard flooring depending on the space available.

Basic storage attics are perfect for storing bulky items such as Christmas trees, suitcases and storage boxes.
Council approval isn't necessary so the process is quick and easy.
The basic storage option is a quick and cost effective fix to all your storage problems!

Prices start from $2,500 depending on project specifications.
Contact us for a free quote today!